The Chicago Blackhawks played Sunday night with heavy hearts after the untimely and shocking death of Clint Reif, the team's longtime assistant equipment manager, early Sunday morning. Chicago earned a 4-0 win over the Toronto Maple Leafs, but the mood before and after the game was a somber one.
Head coach Joel Qunneville addressed the media before the game, but had tears in his eyes as he spoke of the death of one of his fellow Blackhawks staffers.
"Tough day," Quenneville said. "Our hearts and our prayers go out to [Reif's wife] Kelly and their four children. The trainers and the trainers' fraternity, which is as tight as in any field lost a brother today. Tough day. Great guy"
Reif had been with the team for nine years and worked his way up the ladder from the low minor leagues before landing with the Blackhawks. He was on the staff for both Stanley Cup championships and in 2013 was the last man to have his day with the Cup, a day he shared with his young family.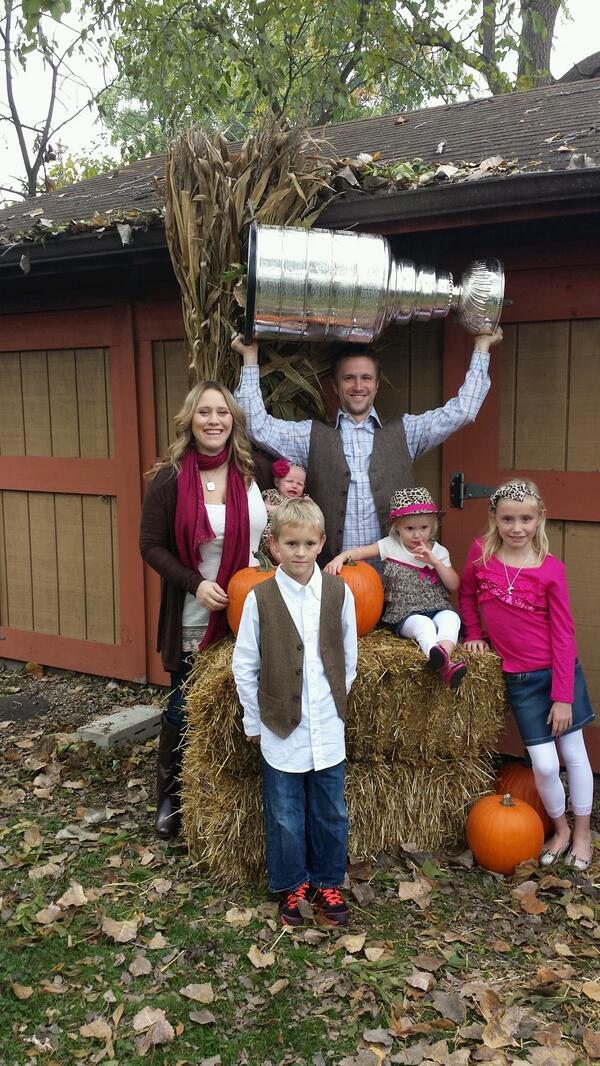 According to the Chicago Sun-Times, Reif was found unresponsive in his suburban home where he was pronounced dead Sunday morning. His death is still under investigation according to the Sun-Times.
"We are deeply saddened by the untimely loss of one of our own family members this morning," said the Blackhawks in a statement released prior to Sunday night's game. "Like all trainers and support staff within our organization, Clint was instrumental in helping our players and coaches prepare and compete both on and off the ice. Our sincerest sympathies go out to the Reif family.''
Just as hockey is known for the tightness among teammates, the support staff is as ingrained in the team as anyone else. They work with the players even more closely than the coaches at times and those bonds are often as strong as any with fellow players.
When the Blackhawks went to give their traditional stick salute to the home crowd, it was understated, with the team huddled together with raised sticks before they went back to the dressing room.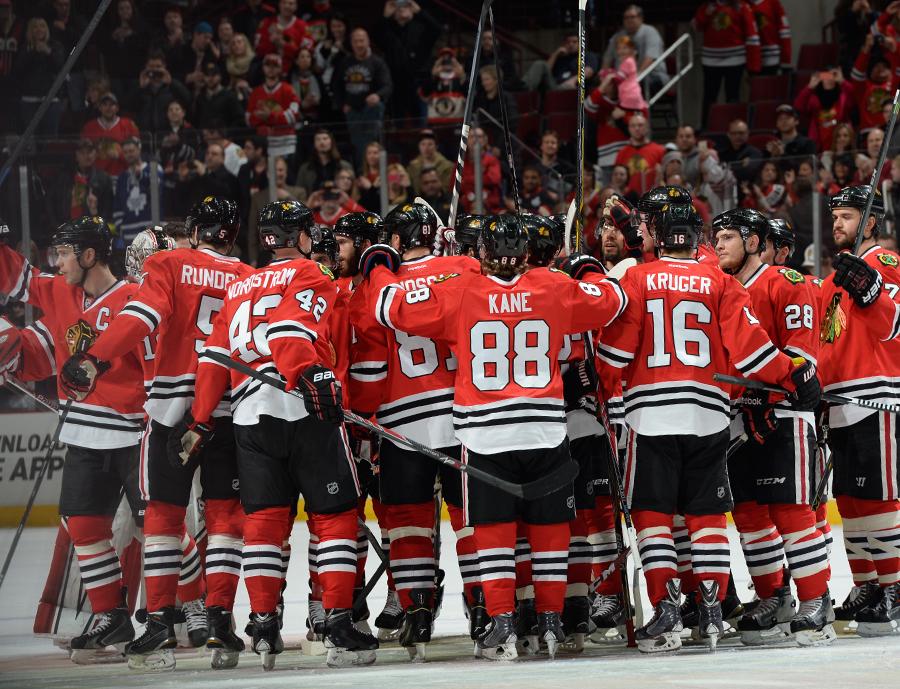 A moment of silence was also held before the game and the Blackhawks wore "CR" decals on their helmets.
"It's something that still hasn't sunk in for us yet," captain Jonathan Toews said after the game. "We're still in disbelief. The fact that we went out there and played the way we did, I think we dedicated that one to our good friend Clint."